Case Study: Wilderness Resort
This case study explores a successful collaboration between WoodgeniX and Wilderness Resort in the Wisconsin Dells. Wilderness Resort is a well-known establishment with multiple waterparks and a long-standing reputation in the Dells region. WoodgeniX partnered with Wilderness Resort to bring their vision of a comprehensive property renovation to life. This case study discusses the project's background, the challenges faced, and the outcomes achieved through WoodgeniX's expertise in creating customized furniture solutions.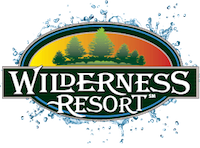 Wilderness Resort, located in the Wisconsin Dells, is a prominent destination with a rich history of serving guests with a wide array of waterpark features and accommodations. WoodgeniX was introduced to this project through an independent sales representative who specializes in the hospitality sector. This sales representative had a longstanding partnership with WoodgeniX and played a key role in connecting the two entities. Wilderness Resort's choice to work with this sales representative stemmed from their trust in his ability to identify suitable partners and his established relationships in the industry.
The project at Wilderness Resort was a comprehensive property renovation that encompassed a range of spaces, from guest rooms to waterpark areas. WoodgeniX's involvement began in the early planning stages when the resort hired a designer to overhaul the property. The initial project was initiated before the COVID-19 pandemic. However, due to the pandemic's impact, the project had to be significantly scaled back and redesigned. WoodgeniX worked closely with the resort to understand their new vision and provided cost-effective, yet attractive, design solutions.
WoodgeniX ultimately delivered furniture for six different room formats and 4-6 model rooms. The project expanded from the original two-room styles to six, each featuring unique design elements. The designs ranged from floating furniture with no legs to traditional, freestanding pieces.
Upon receiving the green light for the project, WoodgeniX had a tight timeline of approximately 12 weeks to deliver furniture for 440 rooms. This schedule was somewhat demanding, but absolutely attainable, considering the size and complexity of the project.
Read More ➡️ What Do Business Travelers Need in a Hotel?
During delivery, an unexpected challenge arose when nesting tables designed for the living room were being used as stools by guests, leading to frequent breakages. WoodgeniX had to swiftly redesign, test, and deliver new tables to address this issue.
The second challenge was that the project's design had to focus on making it easy for housekeeping to efficiently clean and maintain the rooms. WoodgeniX addressed this challenge by conducting structural design modifications to the furniture, allowing for more accessible cleaning under dressers and beds. Additionally, designing furniture capable of withstanding a wet environment, given the waterpark features, was another hurdle. WoodgeniX engineered solutions to protect wood-based furniture from water damage, such as wet swimsuits on dressers, desks, nightstands, and tables.
One of the significant milestones of the project was the successful delivery of furniture for 440 rooms. Each with multiple formats, across two different delivery schedules. WoodgeniX's ability to adhere to the schedule and provide the right product at the right time ensured a smooth process for the client.
As a result of this collaboration, Wilderness Resort was able to advertise that their rooms were newly remodeled, setting them apart in the Dells region. This renovation allowed them to increase their room rates, surpassing their competitors, and enhancing their overall revenue. The project was a resounding success in terms of rejuvenating the property, attracting more guests, and yielding higher profitability.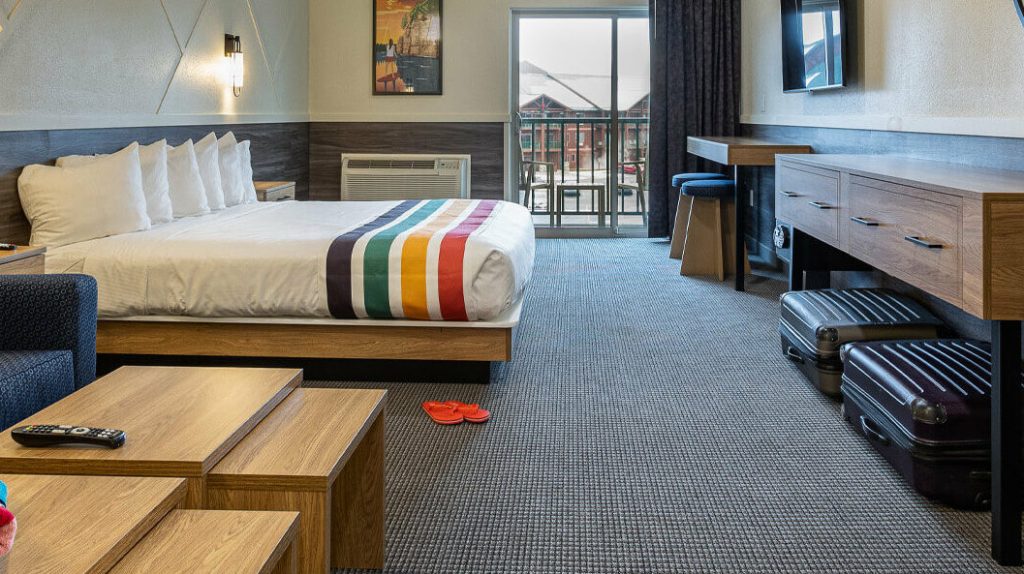 One of WoodgeniX's unique contributions was their ability to work closely with property owners and installation teams to ensure a smooth and efficient delivery process. This approach minimized disruption to room availability and reduced the time required for furniture installation, surpassing the performance of other providers. WoodgeniX's meticulous planning and scheduling of deliveries significantly contributed to the project's success, further highlighting their capabilities.
In conclusion, the collaboration between WoodgeniX and Wilderness Resort exemplifies the power of adapting to changing circumstances and delivering innovative solutions in the hospitality industry. WoodgeniX was selected for this project due to its reputation for translating conceptual designs into practical, buildable, and deliverable products. With over 40 years of experience, WoodgeniX has a track record of successfully handling large-scale projects in the hospitality industry. This makes them a trusted choice for Wilderness Resort. WoodgeniX's expertise and commitment to understanding the client's needs played a pivotal role in the successful execution of this project, ultimately benefiting Wilderness Resort in terms of increased revenue and guest satisfaction.