From concept to delivery, WoodgeniX works hand-in-hand with your team to create optimal solutions for your unique demands. Decades of satisfying companies across industries ensures WoodgeniX provides branded solutions are in strict accordance with our partners' design guidelines.
We start by asking questions and listening carefully to understand your problems and priorities. It's this collaboration, commitment and confidence that ensures end product will be exactly as discussed. Our performance keeps customers coming back to WoodgeniX year after year. The quality fit and finish of our first delivery hold true for every follow-up order. Predictable, reliable excellence is our standard.
Here are just a few examples of solutions WoodgeniX has developed with and for our customers:
Wyndham: AmericInn & Days Inn
WoodgeniX has been serving AmericInn's for nearly a decade. When Wyndham came forward with a renewed plan for Days Inn, WoodgeniX quickly seized the opportunity. Within just days of receiving the RFQ, WoodgeniX provided a quote and value-engineering suggestions. When WoodgeniX was invited to provide samples, we delivered in two weeks. The result: WoodgeniX is proud to be the Preferred Supplier for Days Inn's newest room-furniture format beginning in August 2019!
The Lodge at Mauston
A successful industrialist had the vision to create a premier resort and conference center in his hometown. WoodgeniX invested the time to fully understand his concept, and provided several unique designs. After reviewing our samples, the customer chose a design, and WoodgeniX delivered exceptional quality and service.
Days Inn & Super 8, Nick Patel
Nick Patel is a savvy and discerning multi-property owner. WoodgeniX has consistently provided him with facility-wide furniture renovations, most recently re-vamping his Days Inn property.
IHG Holiday
Typically, a hotel room for a family of four includes two queen-sized beds separated by only a few feet. Siblings shouting, "Hey, he's on my side of the bed!" can shatter the fun of any family trip. Moreover, "lights out" for young kids typically happens hours before their parents' preferred bedtime.

Intercontinental Hotel Group saw this historic challenge as a competitive opportunity. So, they asked WoodgeniX to create a more enjoyable and relaxing hotel environment. In response, we designed a "kids' suite" that provides a sense of separation and privacy while allowing parental supervision. Kids, moms and dads now have their own space to relax and sleep within the same room. Now the only question traveling kids have left to ask is, "Are we there yet?"
Testimonials: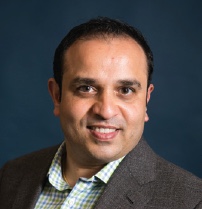 Nick Patel / President, Sunshine Hospitality Corporation
Our #1 choice for furniture...
---
As multi-property hotel operators, we require the best quality, service and price from all our vendors. When it comes to furniture, we trust Schu Industries to exceed our highest expectations. Every time. That's why they are our #1 choice for furniture."
Schu Industries is the resource you can really count on...
---
The Lodge is a unique property that wanted a custom-designed furniture solution. From concept through delivery, Schu Industries proved to be exceptional.
Their innovation, responsiveness and customer service were all outstanding
. For distinctive properties that require creative furniture, Schu Industries is the resource you can really count on.
- Lance Massey, GM at the Lodge at Mauston
Entire Schu team was focused on our needs and provided excellent service...
---
For our complete renovation at Travelodge by Wyndham Elkhart, Schu Industries provided custom design case goods. Entire Schu team was focused on our needs and provided excellent service with craftsmanship and coordination to the finish line. Every phone call and email got a meaningful response. Come have a look at what Schu have done for us at www.tlelk.com.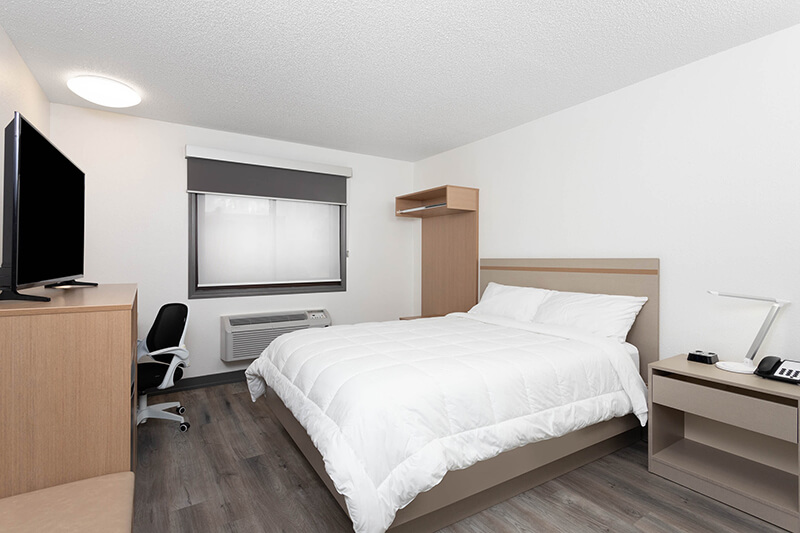 - Parsh and Rajesh PATEL, Travelodge by Wyndham Elkhart